Residential and Commercial Interior Design
---
Mary Schalk Design is a full service design studio. We have enjoyed working with clients for 20 years, helping them to build, create or update their dream home or office. We specialize in new construction design and management, kitchen, bathroom and basement remodels and additions.
Services 
From design concept to project completion, we provide a full range of services included in a cohesive design program: concept development and direction, project management, schedule, budget, administration, coordination with builders, vendors and subcontractors.
Process
During the initial consultation, emphasis is placed on active listing, clear communication and setting expectations, including budget and timeline. From there we discuss the project details and develop a scope of work including schedule.  After an agreed upon process, and contract, the design begins with design meetings, presentations and revisions. Throughout the program details, revisions, selections, illustrations and design specifications are ongoing.
This results in a strong design foundation, and creates continuity resulting in a better outcome and a truly customized project.  With knowledge of building materials, costs and installation, we can present  "good, better, best" options and suggest specific ways to maximize budgets without compromising the design.
New Construction Services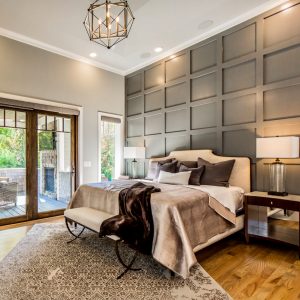 From the plan stage, we provide guidance in space planning, lighting, exterior and interior finishes, windows, doors, cabinetry and architectural details such as trim, wall and ceiling finishes.
Project management is based on good communication and we believe a team approach yields the best results! We conduct meetings followed by documentation, site visits, contractor and client walkthroughs to insure accuracy and schedule. Materials sampling and coordination, installation specifications, vendor coordination and client input is ongoing.